News at the BCC
Successful First Fundraiser
Monday, May 5, 2014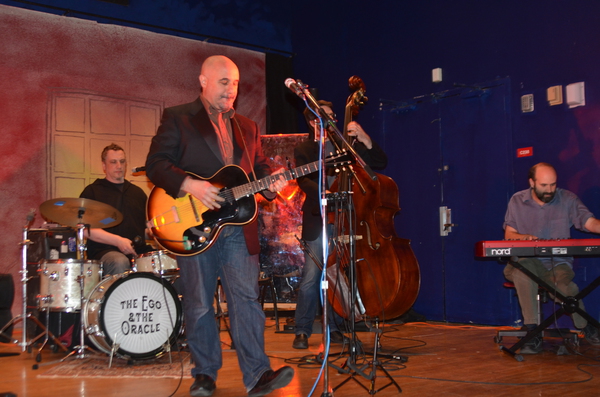 The BCYF Blackstone Community Center's first-ever fundraiser on Saturday night was a huge boost toward improving programming and giving some much needed love to a facility in need of some renovations.
It also went a long way in just telling the Center's story to the community at large.
But while the event featuring a cocktail hour at Stella Restaurant and a concert from The Ego & The Oracle raised more than $3,500 for the community center, there is still much more work to be done and it is not too late to donate to the cause.
After enjoying cocktails and delicious appetizers at Stella, the event moved to the Blackstone Community Center auditorium for the concert portion of the evening, which featured spontaneous musical fortune-telling that is part improvisational theater, part cabaret and part audience participation.
Audience members submitted a question to the Oracle on a wide range of topics before the authors of those questions were randomly called to the stage, where hilarity ensued. The selected audience members were asked to spin a giant wheel containing songs by Jim's Big Ego. When the wheel stopped, the band spontaneously performed the chosen song, which was then interpreted as the answer to their question.
If you couldn't attend the fundraiser, you can still support the center, please donate here!